Archery has evolved –
Discover Soft Archery
Besides offering conventional archery for a variety of experiences, such as for schools, parties or corporate, we also offer several different soft archery options.
Whether you have been shooting for years or have never picked up a bow before, these innovative foam arrows offer a new way to experience archery. With these soft foam arrows you can shoot over, under, at, in, round and through different obstacles. You can shoot fruit from a tree, take aim at cans, or shoot at the Aerial Discs – the opportunities are endless!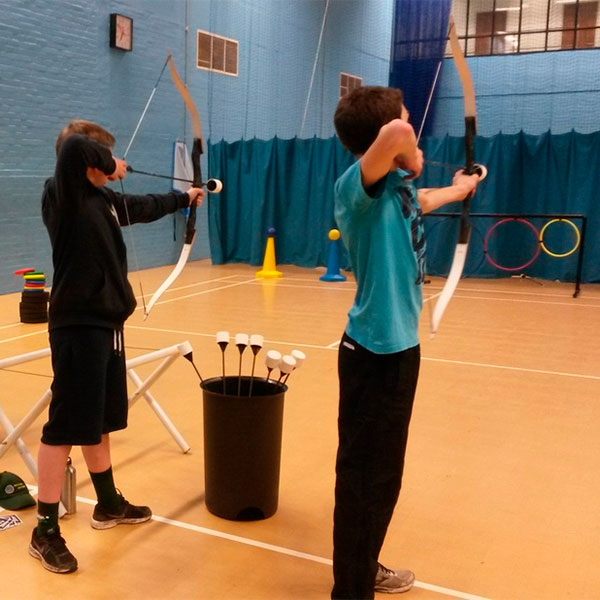 Soft Archery Games
The archery games are a selection of games which use the soft foam tipped arrows to shoot over, under, through, into and at a variety of different obstacles. The mini games are great for all ages and the party lasts for 90 minutes. A Coach will start the party with a brief safety talk, will get everyone shooting competently and then will hand out scorecards and pencils. Some of the games we would play are 'Shoot The Hoop', 'Tin Can Alley', 'Clout', 'Balance Ball', 'Discus', 'Drop Shot' and 'Rabbit'.
Use our outdoor venue in Guildford or we can come to you and use your garden or a local village hall.
Hoverball Target
This inflatable hoverball target set can be used in virtually any environment. It can be set up safely inside or outside and only requires a small area of space.
Traditional archery will require an area of 120yds x 50yds to safely shoot into but this hoverball set can be conveniently put up in a local Village Hall, your garden, or at a fête or festival. People will be able to watch or walk safely past or behind the hoverball set without the worry of being struck by a lethal projectile.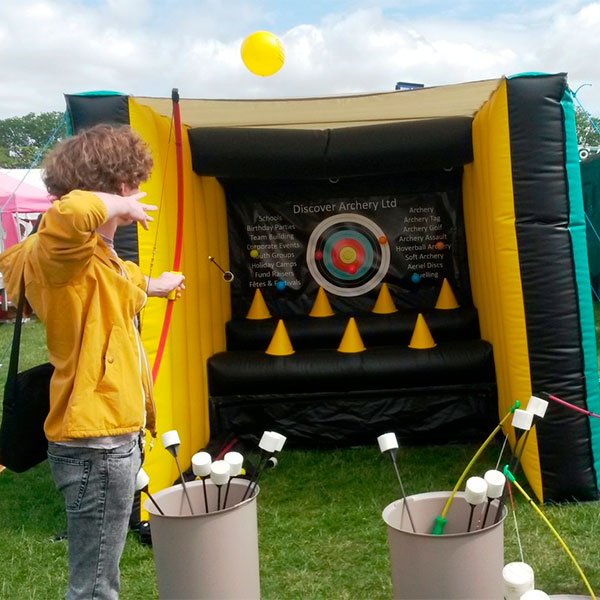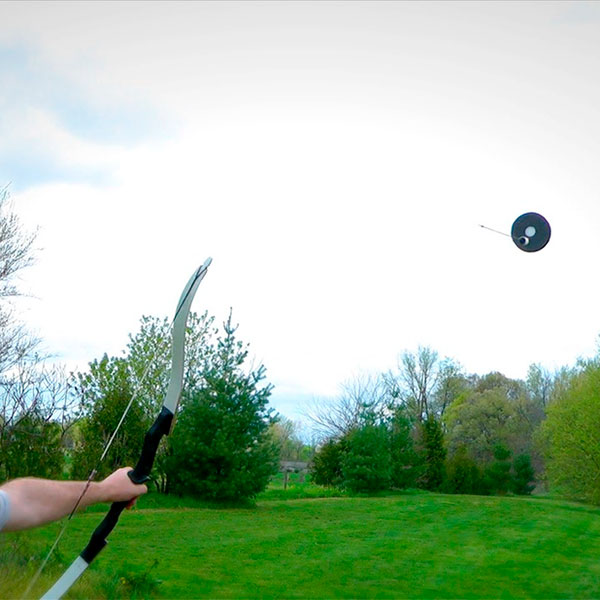 We also offer this unique option………Aerial Discs:
Where else can you have the opportunity to safely shoot something out of the sky with a bow and arrow?
Popinjay
Another ancient form of archery, the object of popinjay is to knock artificial birds off their perches. The archer stands near the base of the mast and shoots foam tipped arrows upwards at the targets. This is direct descendent of the practice used by longbowmen on ships in port in order to maintain their skill.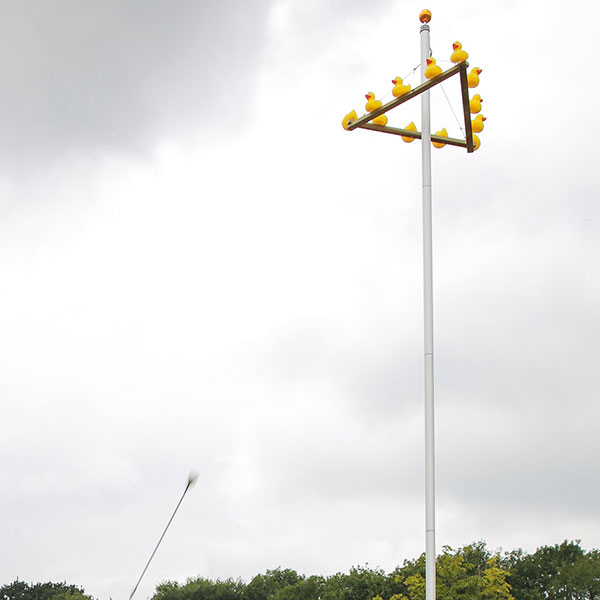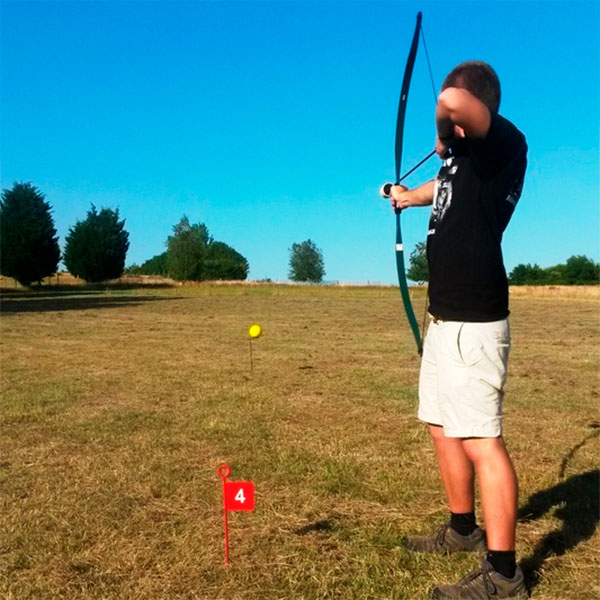 Archery Golf
Yes, you did read it correctly, Archery Golf! Using the soft foam arrows we can set up a golf course in a field with the aim of knocking a ball off a hoop instead of sinking a ball. Or, alternatively, we can use a golf course and once on the green you can put a ball where the arrow landed and finish with a putter. A great activity in itself or as an addition to any of the archery activities we provide.
Limited only by your imagination…
The soft archery variations are available for: