We love what we do and we know you will too! We want you to have fun and experience something new, whether it be learning how to shoot a regular bow and arrow at a target or shoot your friends, family or colleagues with the Archery Tag® foam tipped arrows. You will leave with a new skill and a big smile.
With us you get quality teaching whilst shooting anything from a target, person or aerial discs; we take archery to a whole new level.
Joshua founded Discover Archery in 2010 having a background in outdoor pursuits and has previously held qualifications in canoeing, kayaking, sailing, wind surfing, power boating, rock climbing, orienteering, shooting and archery. In 2012 Joshua discovered Archery Tag® and has never looked back. One of the very first companies outside the USA and the first in the UK we have seen Archery Tag® grow in popularity globally making it the newest phenomenon in extreme sports.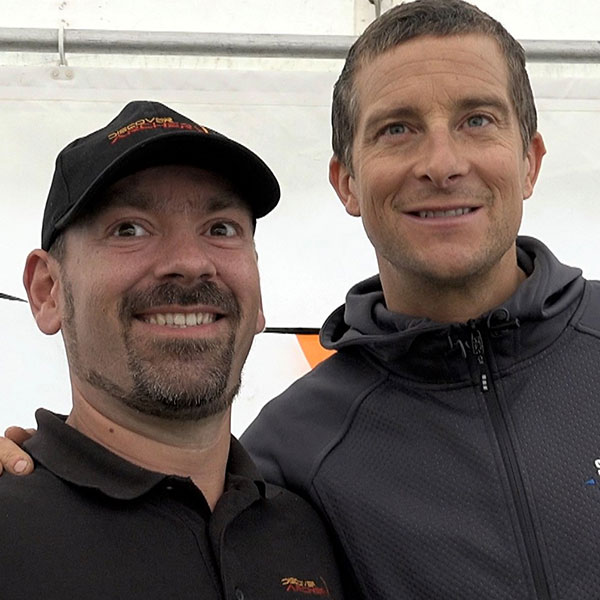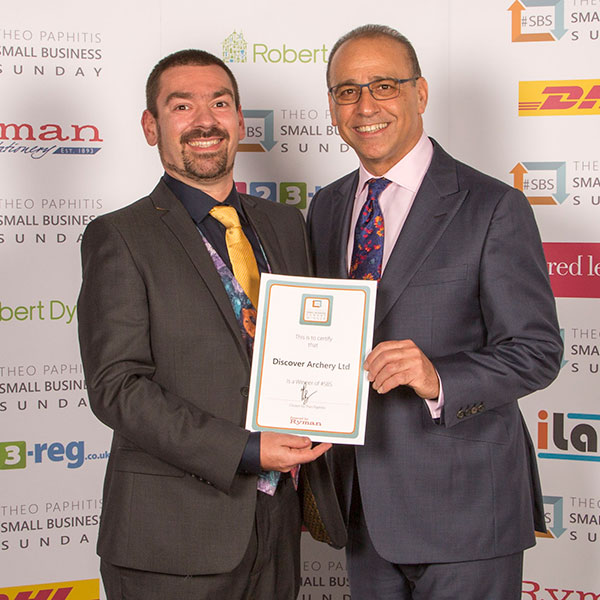 In 2015 Joshua was honoured to have his business recognised by former Dragons Den entrepreneur Theo Paphitis when he won #SBS and met with Theo to receive his #SBS Winners Award.
Small Business Sunday, shortened to the hashtag #SBS on Twitter, was created by Theo Paphitis in October 2010. Theo is best known for appearing on Dragons Den on BBC Two. He is Chairman of Ryman Stationery plus Boux Avenue lingerie and Robert Dyas, as well as joint owner of Red Letter Days.
Winning Tweet:
@TheoPaphitis Archery has evolved! Discover Archery Tag – The Newest Phenomenon in Friendly Combat Sports – from kids to corporate #SBS
In 2017 Discover Archery Ltd was contacted by Bear Grylls Survival Race and was asked to partner with them to provide archery at their event.
…So, why choose Discover Archery for your next event?
First company in the UK to offer Archery Tag®
Over 20 years of experience
A great list of clients that trust us to deliver
No mess
Fully qualified ArcheryGB coach
Cost effective, unique and great fun
Suitable for all ages and abilities
…and finally, we love what we do and we are sure that you will too.
A quick word about pricing. We are a socially responsible company, we pay our staff well, we pay our bills on time and when it comes to pricing we do so fairly, we never cut corners and we are always as good as our word. Our work with charities is a source of much pride to us and we are always happy to discuss special rates where appropriate… we like to think that we are good people to do business with.